Building a huge email list sounds great, but that is only the starting point. The way you interact, engage, and build a relationship with your contacts is what really matters. The big question is, how to increase subscriber engagement so that they open, click, and take action every time you send an email?
Well, you need to send them the right offer at the right time. But that is easier said than done.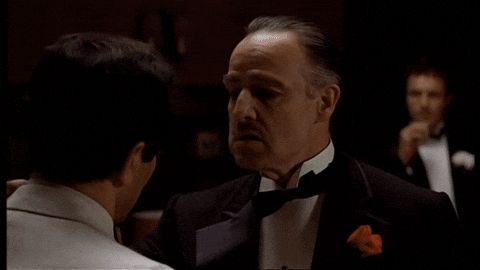 So how to actually overcome this obstacle? The answer lies in personalized emails.
OneSpot conducted a survey and asked people how they feel about the brand when they receive personally relevant content. As much as 88% of people responded that they feel better about the brand. In another survey, 59% of consumers reported that personalized content does influence their shopping decision.
Now, that all sounds great on paper but you have a few thousand subscribers and you can't personalize your message to each and every one of them.
That's where email list segmentation comes into play. It allows you to group people at the same stage of the buying process, with similar interests and needs, and personalize your emails at the level of that group. According to MailChimp, list segmentation increases email opens by 14.31%, clicks by 100.95%, and reduces unsubscribe rate by 9.37%.
Here are 24 different ideas on how to segment your list and increase that famous conversion rate.
1. Buying behavior
Understanding the buying behavior of your customers will help you with grouping customers based on changes in that buying behavior. For instance, there are people who buy on occasions (such as Christmas) and are willing to dish out quite a few bucks. Then there are others who never spend more than $50 on any product in your store.
These buying behaviors reveal a pattern that you have to understand to be able to group similar customers together and send them right emails at the right time, based on their buying behaviors.
There are different buying behaviors that you can look for in your subscribers and can create different segments:
Typical purchase amount
Past purchase
Purchase frequency
Product type
Seasonal buyers
Benefit-seekers
Loyal buyers
Usage-based buying
Irregular buyers
2. Content interest/type
Customers have different interests when it comes to content type, topics, and even formatting. According to HubSpot, 43% of consumers want to see more video content from brands they follow.
Now, this doesn't mean every single subscriber will be interested in watching your videos. Some of them might be interested in seeing more infographics while others will be interested in podcasts.
Same goes for topic interest.
Segmenting subscribers based on the type of content they like has one proven benefit – it reduces unsubscribe rate.
Constant Contact asked people what makes them unsubscribe from a list and the results were:
69% respondents chose "Too many emails from the business."
56% respondents chose "The content is no longer relevant."
51% respondents chose "The content wasn't what I expected."
Here are a few more ways to segment subscribers based on content type:
Subscribers who have commented on a blog post
Subscribers who liked, shared, or commented on a social post
Subscribers who open and click through a specific content type emails
This segmentation can be somewhat tricky as you might not have the resources to create all preferred content types and it can be really challenging and expensive to figure out which type of content gets you the best results.
This is an approach you might consider if you offer a diverse range of content. If you notice your subscribers react amazingly to infographics/quizzes/videos (or any other specific type), you can concentrate on sending them mostly that type of content.
3. Stage in the sales funnel
Businesses use different tactics to nurture leads based on the customer stage in the sales funnel. This should be consistent with what type of emails they receive. Segmenting subscribers based on their stage in the sales funnel will ensure that they're receiving the right content (as discussed above) and that they won't unsubscribe.
Top of the funnel subscribers should receive emails geared towards helping subscribers with the problems your business can help solve while emails to customers at the bottom of the funnel should offer them things like demos, product trials, product comparisons, case studies, etc.
This makes lead nurturing much more streamlined and allows you to create an effective customer journey.
4. Location
How'd you feel if you sent an email to visit your local store in Las Vegas to customers who live in Europe or Australia?
Segmentation based on subscriber location helps you build a strong relationship with your subscribers because you'll always end up sending them extremely customized emails.
Here is an email sent by Pet Flow to their subscribers encouraging them to visit their local pet store.
Here is another email by 99u about their conference in the New York City.
When you know the exact location of your subscribers, you can send emails that are targeted and location-specific which can be really important for local businesses and everyone that has a physical store and isn't selling everything online.
5. Open rate
Email open rates vary by industry. MailChimp provides a list of average open rates for several industries that will help you see where you and your email campaigns stand.
Not all subscribers open all the emails. Some of them do open all emails, but others can be really selective.
More importantly, you can use this segmentation to only send urgent emails, exclusive discounts, and latest offers to most active and engaged subscribers who open every email that you send. This increases customer loyalty.
If you have low open rates, you can run a survey and ask subscribers for the reasons of low open rate and what type of emails they prefer to receive. Also, moving inactive subscribers to a different group might not be a bad idea since that could help you to find out the potential reasons for low open rates.
6. Demographics
Perhaps the easiest and the most used idea to divide and conquer is to stick to demographics.
Adidas used dynamic switching for its Originals series email campaign where products were promoted based on the subscriber's gender.
Here is another example of an email sent to parents so that they can shop for their kids.
The best thing about demographic segmentation is that it works directly with your marketing strategy. Creating segments based on your market segment's demographics will help you reach the right inbox with the right offer.
If your products are only for married women between 25 and 39, a segmented email list will do the trick.
Here are a few ways to segment your subscribers via demographics:
Gender
Age
Marital status
Income
Ethnic background
Family size
Race
Nationality
Social class
Lifestyle
Occupation
Religion
Education
Homeownership
7. Weather
Is weather associated with your customer's buying behavior?
In some cases it is.
Lyft, for example, found that demand for the drivers increases significantly in certain weather conditions. It used Skymosity to effectively manage demand and supply based on local weather.
Brooks used a similar weather-segmented email campaign.
Segmenting email lists based on local weather is a smart technique and works pretty well in several industries such as clothing, travel, and real estate.
It doesn't just help you boost sales as much it helps you forecast demand. If sales are significantly correlated to weather, you can plan and ensure that you're ready to deliver when your subscribers need you the most.
8. Purchase cycle
Understanding your customer's purchase cycles and when they exactly buy from you is a great way to boost sales and engagement.
Customers often buy on a weekly, monthly, or yearly basis. Think of printer cartridges, body lotion, or cat food – you won't get orders every day from the same customer.
You can group customers based on their purchase cycles:
weekly
monthly
quarterly
semi-annually
annually
Set your autoresponder accordingly and remind your customers that they can place a new order at the right time. You can even entice them by insinuating that the item is running low on stock.
This is a great way to boost engagement because you're helping them and showing that you understand and care.
The challenge here is understanding your customer's purchase cycle as most of them have irregular purchase cycles. Unless you are in the subscription box niche like Birchbox, you'll find it really hard to segment your list on the basis of purchase cycles.
But if you succeed to do it, benefits are seen very quickly.
9. Email activity
The way how subscribers interact with your emails is another way to segment them.
There are several segmentations you can do here based on:
Opens
Clicks
Social shares
Email client
Bounce rate
Open date and time
Device
To better understand email activity, you need subscriber level reporting.
Subscribers who didn't open your last email can be moved to a new segment where they will receive a down-sell offer or an engagement email.
Similarly, those who have been inactive for a month can be moved to a separate segment so you can create an exclusive email campaign to re-engage them.
Here is a re-engagement email by Starbucks that was sent to inactive users.
This kind of emails generally work well because it gives a clear message to subscribers that they're not taken for granted. Quite the opposite.
10. Past purchase
Based on what customers purchased from in the past can be used to push them to a new product. It is one of the more popular segmentations and brands, big and small, do it like crazy. See what Amazon is doing here.
Easy sales, right?
It is a common practice to offer recommended products to your customers based on what they have already purchased from you. This works well across all industries but it has to be done smartly. Segment subscribers on what they have purchased and what they could need next.
Having that in mind, it doesn't have to be exactly the same or similar product.
For instance, if a customer purchased a laptop, he won't need a new laptop right away. Sending automated email campaigns offering him similar products is not what will work.
In the same way, if a customer purchased a washing machine, he won't need a new one right away.
This is where most businesses go wrong. They simply send a list of recommended products that are related to the most recent purchase.
Go a step further and refine your analytics. Use complementary products instead of substitutes. Better yet, offer cross-sells and up-sells.
Again, when offering up-sells based on past purchase, make sure it is relevant and that the campaign is well-timed.
For example, an up-sell to a more expensive smartphone or a coupon to an upgraded version of the same smartphone after a week of purchase won't work. The customer just purchased a new phone, let him use it for a few months.
The real deal here isn't segmenting lists based only on the past purchases, but what you plan to offer them next too.
One interesting approach is to offer up-sells or complementary products just before you ship the order.
Dollar Shave Club does it like a pro. Before they ship your order, they will send an email to add more items to the cart.
You have the data, use it wisely.
11. Behavioral data
Just like demographics, there is a ton of behavioral data that can be used for list segmentation. Behavioral segmentation means segmenting subscribers based on actions they take.
A study by MarketingSherpa revealed that 39% of marketers reported that sending emails based on certain triggers is an effective way to improve email engagement.
Here are a few common behaviors that you can use to create segments:
Cart abandonment
Clicks
Submitting a form
Liking your Facebook page
Ordering a certain product
Initiating a refund request
Visiting a particular page on your website
Interests
The list can go on and on.
Choose the actions that mean the most to your business, create segments, and initiate campaigns. MarketingProfs has 9 quick and easy ideas on how to do behavioral segmentation right now.
According to Isaac Moche, you need to create a behavioral email marketing strategy to make it work for your business. He identified a 3-step process.
Understand how your customers interact with your business online through your store, blog, social accounts, and via every touch point.
Identify the most important actions for your business that a user can take.
Initiate the conversation via email based on the behavior (actions taken).
In reality, behavioral segmentation is a continuous and a gigantic part of your email marketing strategy where you have to identify all the possible interactions and revisit them as your business grows.
The best approach is to stick to the customer actions that are most effective in terms of profitability, engagement, or some other metric your business prefers.
For instance, a customer added items in the cart but then left the store. He should receive an email reminding him of the items in the cart or maybe offer a discount or ask for issues.
Behavioral list segmentation is all about sending instant emails in response to what a subscriber did.
12. New subscribers
New subscribers have different needs and demands. They don't know you yet so it is the best time to show them some love.
Putting new subscribers in a separate segment will help you push right content as these people are new to your business and are often sitting at the top of the funnel.
You can take it a step further and create multiple segments for new subscribers. For instance, you can create one segment based on location, demographics, and so on. This will help you take your targeting to a whole new level.
Here is the thing: every new subscriber is a potential customer so try and nurture those leads to the best of your ability.
13. Inactivity
Every list has some inactive subscribers. Every segmented list has inactive subscribers too.
At any given time, you're dealing with several inactive subscribers from different lists. The levels of inactivity vary. Some subscribers will be inactive for a week and there will be others who are inactive for a couple of months.
You have two ways to deal with them:
Create a single segment for all the inactive subscribers and treat them the same.
Create different segments based on inactivity duration, original segment, and other variables.
If you have enough resources, we'd recommend going for the second option.
The big question is how to make them active again?
One decent idea is to send a reminder to connect again exactly where the link was broken. Here is an email that Proctor Gallagher Institute sends out to subscribers who haven't responded in two weeks for their free coaching program.
There are several techniques to re-engage your inactive subscribers.
Surveys and polls
Discounts
Content recommendation
Competitions
Customized offers
You should treat inactive subscribers carefully. According to MailChimp:
"Treat inactive subscribers differently: This is probably the biggest change that most marketers need to think about. Mailing to a lot of inactive accounts may actually make your reputation look worse at some ISPs. Segment out inactive users and run a win-back campaign. If you cannot win back these subscribers, you may simply want to stop mailing them altogether."
The purpose of segmenting on the basis of inactivity shouldn't be to keep your list clean and active but to bring these subscribers back.
14. Lead magnet
Segmenting subscribers based on the lead magnet they were interested in is pretty straightforward and has several benefits. It helps you identify subscriber interests so you can engage them accordingly.
For instance, if a subscriber opted in via a free trial lead magnet means he is thinking to become a paid customer. You can engage him with relevant offers that will usually consist of content suited for the prospects that are at the bottom of the marketing funnel.
An added benefit is that lead magnet segmentation puts your subscribers in the right segment from day one.
You can also segment subscribers on the basis of lead magnet type (such as PDF, audio, video series, free trial, checklist, guide, etc.). This type of segmentation helps you identify the preferred type of content a subscriber likes. This also helps you segment subscribers on their content interests (as discussed above).
15. Opt-in form
Just like with lead magnets, opt-in forms can also be used for segmentation.
Why?
Because the opt-in form tells you where and how a subscriber opted in. You can set autoresponder accordingly to send relevant and targeted emails.
For example, subscribers that opted in via a training webinar should be more interested in educational content as opposed to subscribers who opted in for a newsletter and might be strictly interested in the news-related content.
Opt-in form segmentation helps you send the exact same content a subscriber opted in for, such as the weekly newsletter, daily blog posts, discount coupon, etc.
This is one of the best ways to keep subscribers engaged and reduce unsubscribe rate because you send them what they opted in for.
16. Engagement
Engagement level of your subscribers changes overtime for several reasons. Segmentation based on subscriber engagement level helps with reducing unsubscribe rate, increasing open rate and CTR.
This type of segmentation is different than inactive segmentation. Here you're dealing with subscribers who spend either more or less time on your website.
Subscribers who are active, engaged, and show interest in your emails should be treated differently by moving them further down the sales funnel. On the other hand, the ones who are losing interest in your business should be grouped together so you can try to bring them back on the right track.
Here is one such email that Udemy sends out to its subscribers who don't engage as much as they used to do.
It is a bold approach but it seems it is working for them.
You don't have to do it exactly like this as there are several better (read: safer) ways to re-engage subscribers such as discounts, freebies, surveys, and customized content.
17. Device
According to Litmus Email Analytics, the number of emails opened on mobile devices has increased significantly and as much as 56% of all emails are now opened on mobile devices.
Segmenting subscribers on the device they use to open and read your emails can be quite helpful.
It can help you to structure your emails for a specific device. Message length, text formatting, pictures used, mobile responsiveness, can all play a role in how successful your email campaign will be and have a significant impact on your click-through rates.
18. Website activity
We already talked about inactivity related to email opens and CTR. Website activity refers to how subscribers interact with your website.
Sending emails based on the level of website activity can be a great way to get in touch with your prospects through extremely personalized emails.
Here is an example by DropBox.
There are multiple ways to track website activity and you can create a different segment for each level. For instance, subscribers that shared your content on social networks, subscribers who commented on a recent blog post, subscribers that visited a certain pages x amount of times in last 2 weeks, and so on.
The idea is to keep your subscribers engaged and show them you care.
However, be careful not to look too creepy. Don't leave an impression that you are tracking their every move.
19. Form abandonment
Form abandonment refers to users who were filling a form on your website but didn't complete it for some reason. Create a segment and try to bring them back. These recovery emails can significantly increase online registration and lead generation.
There are two types of form abandonment:
Your subscriber is filling a form and leaves it incomplete.
A new user abandons a form.
It is easier to contact existing subscribers because you have their email address. In case of a new user, if you manage to collect the email address (via server-side script), you should move them to a segment and send a reminder.
These are leads that you should never miss.
On a side note, here are a few ways to try and reduce form abandonment if the rate is surprisingly high.
20. Buyer persona
This happens to be one of the best ways to take open rate, click-through, engagement, and conversions to a whole new level.
List segmentation based on buyer personas makes it easier to send emails that will match their needs and interests, as well help them solve their challenges and pain points.
And if you can do that, you're on the right track to building a good relationship with your clients by slowly increasing brand awareness, trust, and loyalty – eventually turning them into your customers/clients.
21. Survey respondents
How often do you send surveys and polls to your subscribers? Probably not too often.
You should reconsider this tactic because it is one awesome way to collect data.
There are times when you have to send a survey to certain list segments such as inactive subscribers we mentioned before. Based on how, when, and what subscribers responded, you can create new segments.
For example, you can send a short survey to inactive subscribers asking them the reason for their inactivity. Based on their response, you can make a segmentation and send further emails.
Similarly, if you ask respondents about a new product, you don't want to send same product offers to those who didn't like the product in the survey.
It is also a good idea to create segments of survey participants and non-participants, so you can ensure you send future surveys to right subscribers.
22. Preferences
Different research suggests that more than half of email marketers and businesses don't allow their subscribers to select the types of emails they want to receive. They never stop to ask for their preferences.
Even if you have segmented subscribers based on opt-in form, lead magnet, and content interests, it is still crucial to ask them how often they'd like to receive emails, what type of emails they'd like to receive, when they'd like to receive them, and so on.
The more information you get from them, the more optimized campaign you can make. It is a win-win situation for both you and your subscribers. They get what they want, you spend less time figuring out how to segment them and what to send them.
Once you get the necessary information, create segments accordingly. Bonobos sends an email to its subscribers when they click unsubscribe where they're asked to update frequency preferences. This has helped them retain up to a quarter of their subscribers.
But you don't have to wait for your subscribers to click unsubscribe. Ask for preferences as soon as they get onboard, move them to the right segments, and remind them to update preferences if they change their mind.
This will help you reduce unsubscribe rate and better understand your subscribers which will eventually lead to an increase in subscriber engagement.
23. Purchase frequency
Segmentation based on how often a customer purchases from you can help you boost sales, reward frequent buyers, and encourage fresh buyers with discounts to shop again.
How about sending an email like this to your frequent buyers to boost sales on an event?
Simple and effective.
24. Cart abandonment
Cart abandonment is one of the most common issues faced by eCommerce stores. As much as 68% of shopping carts are abandoned prior to purchase.
Moving that percentage down, even by a few points, can spell huge profits.
This guide has an insightful take on how to approach users who didn't complete the purchase.
One of the ways to combat this problem is to segment your subscribers based on cart abandonment so you can contact them again with an email like Huckberry did in the example below.
Alternatively, you can offer a discount on items in the cart.
The good news is that segmenting contacts on cart abandonment and sending emails work. Statistics show that around 40% of cart abandonment emails are opened with a conversion rate hovering between 8 – 9%.
So don't let cart abandoners just leave your store empty-handed!
Final words
Email list segmentation is at the core of every successful email marketing campaign as it lets you focus on the person that is in front of you.
You probably won't get everything right on your first time, but that shouldn't discourage you from analyzing your mistakes and improving your email campaign through better segmentation.
Always keep in mind that list segmentation is a continuous process. It is not a set and forget channel.
Though it is mostly automated, you have to keep moving subscribers and updating autoresponders so you can move them through your sales funnel and eventually turn them into loyal customers.
Did you try any of these segmentation ideas already? Were some of them completely useless or surprisingly effective? Don't be afraid to start the discussion in the comments below.